Sleek and Tall Cat Tree Castle 1.9m Cat Tree Tower Solid Wood, Modern Multi-Level Cat Condos, Space Capsule Play House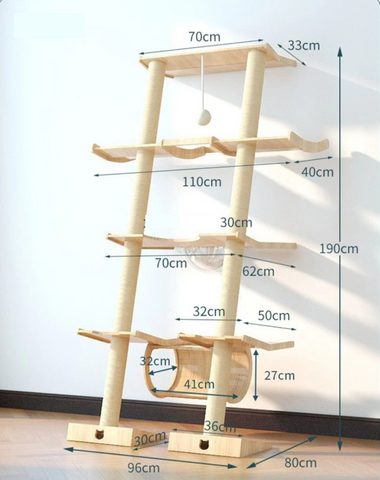 Overall dimensions: 110cm (L) X 80cm (W) X 190cm (H)
Looking for a cat tree that will not fall apart after some months of use? Your search is over. Our sleek and tall cat tree castle comes with solid wood poles. The double pillars make the furniture extra sturdy, so it's ideal for big cats or felines that are very active and often jump and climb. Give your favourite feline the adventure of a lifetime with this 1.9 metre super high cat tree!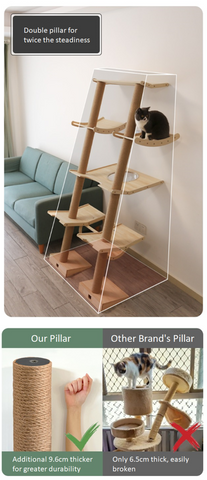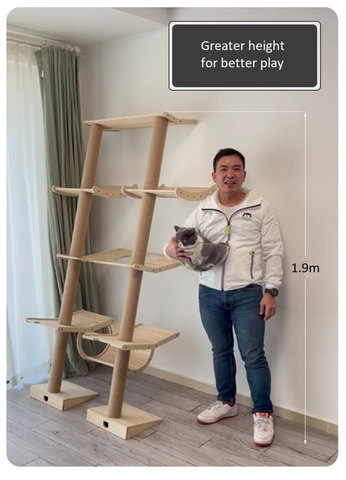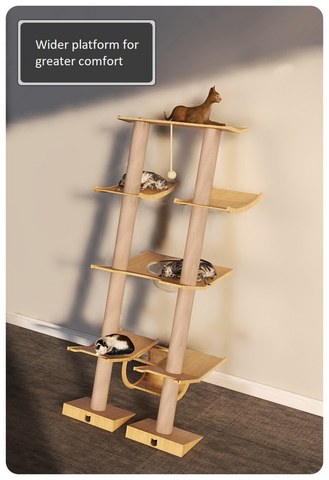 With innovation in mind, our cat tree are of an improved version! No doubt, this cat tree is extra safe, useful and practical. It blends in nicely with any home design and helps to save space as the wide space below platforms allows you to put litter tray.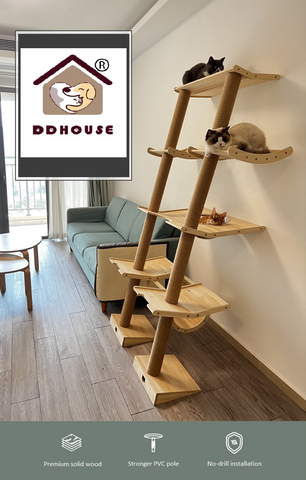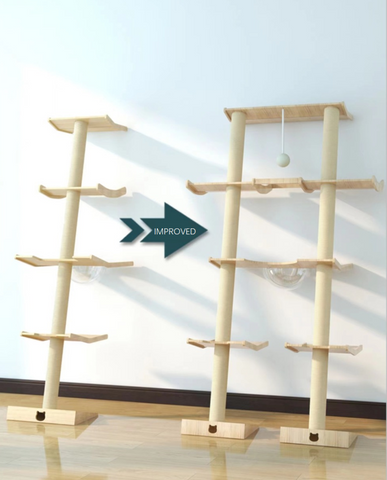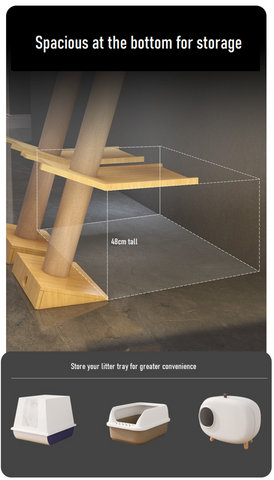 Whether you have one furry friend or a whole tribe, this cat tree is designed for many activities, with multi-level platforms, space capsule and top perch to play, jump and climb, and then take a well-deserved cat nap on any of the 4 tiered platforms! The double pillars  providing a sturdy unit that won't tip, wobble or end in cat-astrophe when playtime gets frisky! Each platform is built strong to support adult cats' weight and is sanded smooth for safety and comfort. It is the ultimate spot for the king or queen of your jungle to play, perch and survey the house.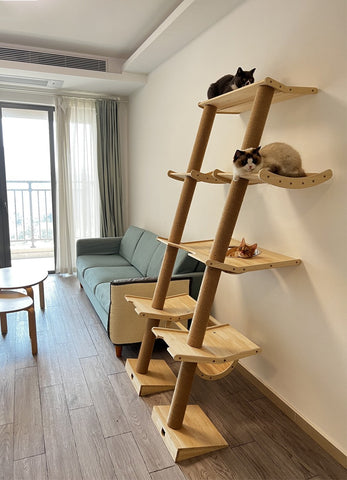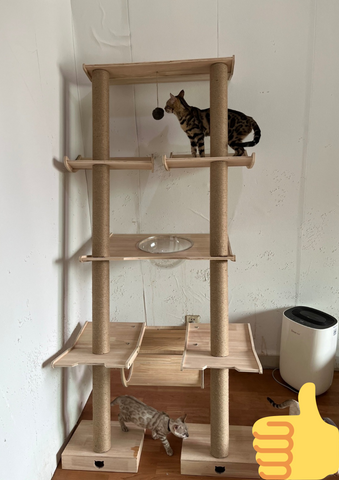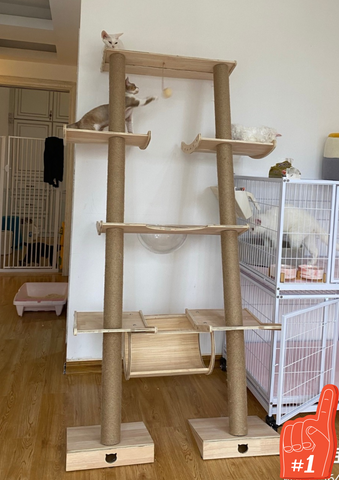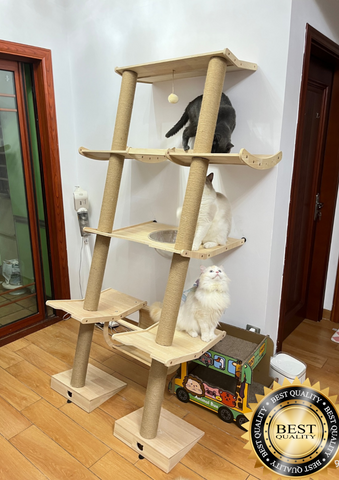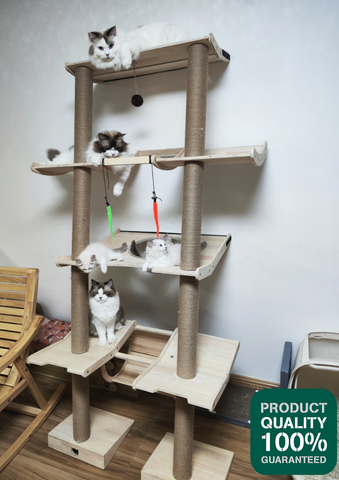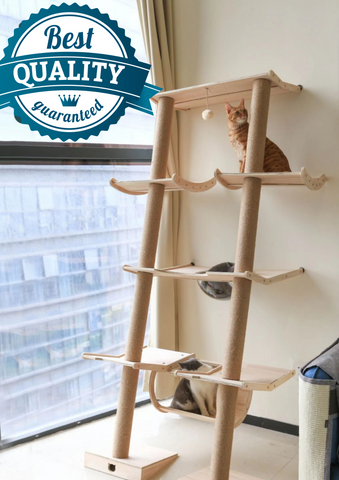 DDHouse is the brand all pet pawrents can trust to satisfy the needs and wants of their pets! Our products are really easy to install! Moreover, we offer spare part replacement at cost price and express delivery! All for you!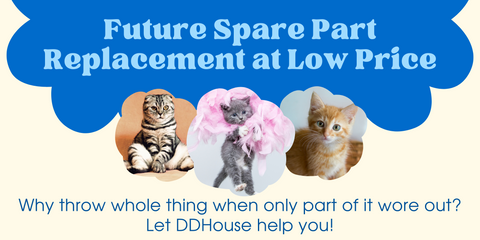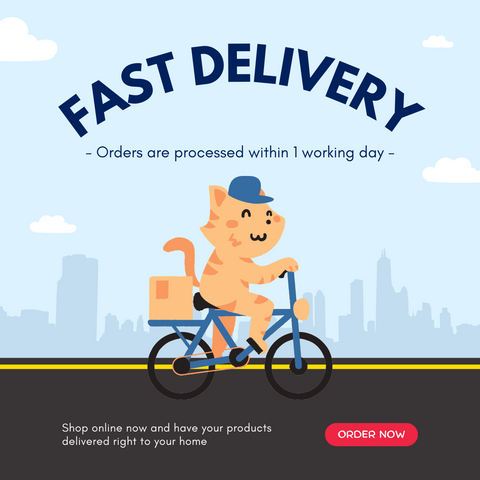 For enquiry or viewing, please contact: 9889 9957